Safetow provides the following protection
Damage Waiver – Frees you of responsibility for damage to the rented trailer, auto transport, tow dolly or tow bar (subject to exclusions). Without this Damage Waiver, you are responsible for any and all damage up to the full replacement value of the equipment and other damages, including lost rental revenue.
Towed Property Protection – Provides protection for a vehicle being towed, personal contents in towed vehicle and contents in towed trailer (subject to exclusions). Should your towed vehicle be damaged, Safetow responds first. This means you can avoid having your own auto insurance carrier pay the claim, which could raise your monthly premiums.
Safetow provides protection for damage that occurs to your cargo or vehicle while being transported with a U-Haul® auto transport, tow dolly, tow bar or trailer. Also, Safetow provides up to $500 protection for personal contents in your vehicle in tow. There is a $100 deductible per occurrence.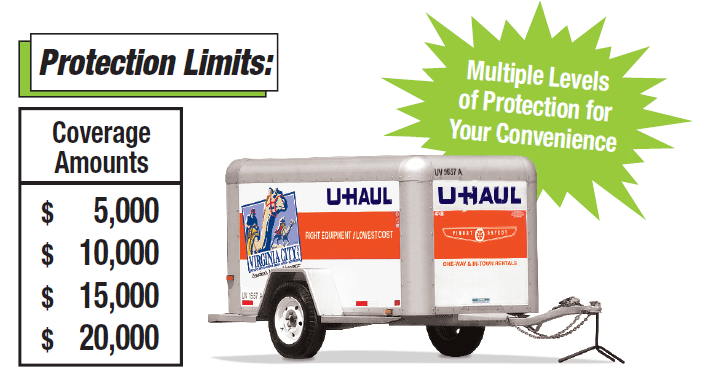 Medical/Life Protection – Provides you with medical and life protection, in case of an accident (subject to exclusions). Your passengers' protection applies only while they are riding in the passenger area of the towing vehicle.